Making technology work harder
Whirlpool Factory Outlet
Whirlpool Factory Outlet
Whirlpool Factory Outlet
Whirlpool Factory Outlet
Whirlpool Factory Outlet
Whirlpool Factory Outlet
Whirlpool Factory Outlet
Whirlpool Factory Outlet
Whirlpool Factory Outlet
Whirlpool Factory Outlet
With the current financial struggles, white goods are now one of the UKs most popular second hand purchases, saving our planet and our wallets. Whirlpool's Factory Outlet team needed to act quickly to harness this business growth opportunity.
Development Technical architecture planning Load balancing Security Hosting and maintenance
Our Challenge
How we saved 50% management time and increased conversions by 1.3%
Compromised customer experience
The existing processes meant that customers were reserving and attempting to collect unavailable stock in-store, piling up customer complaints and creating a fragmented experience.
Restrictive website management process.
The Factory Outlets' current content management system was outdated, insecure, and complex. The team had to manually upload stock, costing them several day's worth of management time.
The Results
27%
Increase in conversions
60%
Increase in stock availability
50%
Reduction in management time
The Solution
How do we best optimise technology to achieve business goals
Enhanced customer and business experience
Through stakeholder workshops and technical architecture planning, we created a solution that slashed the time for stock imports and management in half. Additionally, we reduced persistent customer frustrations by increasing product availability by 60% giving Whirlpool a greater opportunity to increase profits.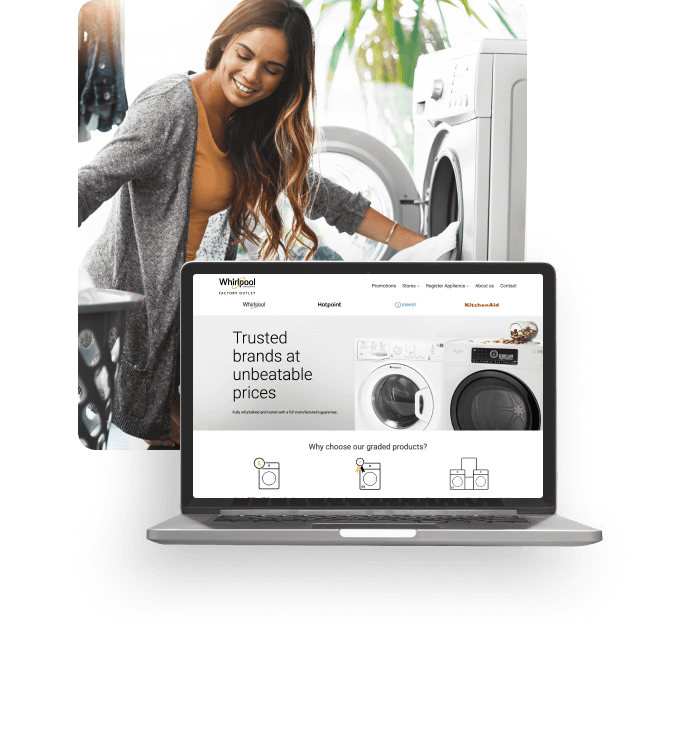 Next generation CMS
We moved Whirlpool from an outdated Drupal CMS to the latest WordPress, using Gutenberg editors to make content changes easier for a busy team, and APIs integrations to reduce the number of mundane management tasks, giving Whirlpool 50% more time.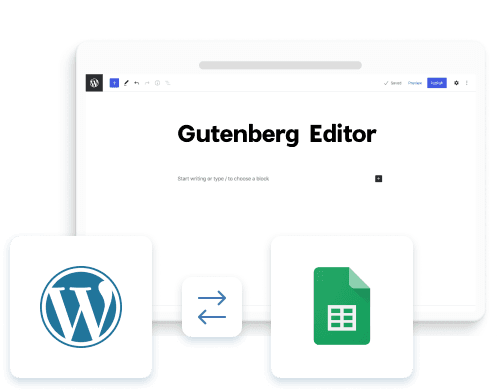 Future Security
Knowing Whirlpool's business objectives, we ensured a solution that would support their future goals of a fully transactional E-commerce platform and engineered technology that would give them the greatest flexibility, saving their future budgets.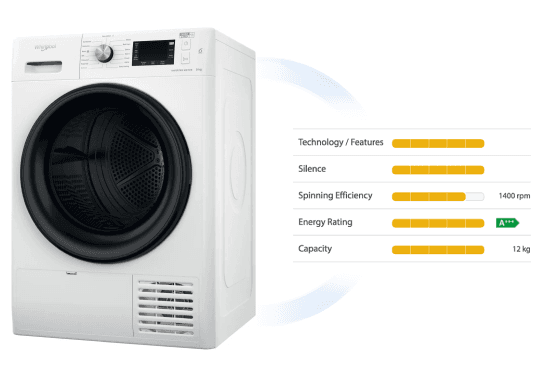 Our Work
Just some of our most

successful

projects