Driving increased performance for premium Athleisure wear.
LNDR
LNDR
LNDR
LNDR
LNDR
LNDR
LNDR
LNDR
LNDR
LNDR
LNDR is a boutique athleisure brand, selling premium sports clothing across the globe. Their mission is to reduce fast fashion and encourage customers to buy high-quality products that last longer.
The Challenge
A brand in need of differentiation
In an industry which is rapidly growing, LNDR needed a distinct brand presence that would differentiate them from the rest of the competition and increase their brand awareness. In order to come up with an effective campaign that would achieve this, they needed to truly understand the hearts and minds of their customers in order to be able to connect with them.
Increasing awareness for a unique brand
To build a solid brand awareness strategy, we first needed to understand the brand from the target audience's point of view. By learning more about the customer's needs and wants, online interactions, drivers of purchase and attraction, we could increase the accuracy of our communication strategies. 

Increasing long term retention
Customer research had indicated that 76% of LNDR's customer base were one-time buyers. So it was vital that we helped LNDR to implement an effective customer retention strategy that nurtures customers throughout all stages of the customer journey. To support this goal, our strategy would also aim to improve communication with the customer base as well as the site's UX design.
The Solution
A strategic plan based on customer needs
We ran a 2-week sprint to give LNDR actionable insights focused on their brand and campaigns. Our sprints consisted of collecting vast amounts of qualitative customer research. This was valuable in helping us understand the customer drivers, and to validate product messaging and imagery. In the end, we were able to provide LNDR with clear direction on how to improve the experience for increased conversions.
Achieving customer-brand alignment
It was vital that we supported LNDR with a strong retention strategy. Through extensive customer research, we were able to identify a variety of personas and their differentiated purchase journeys. This helped us provide LNDR clear direction on the best strategies and communication for increasing customer loyalty.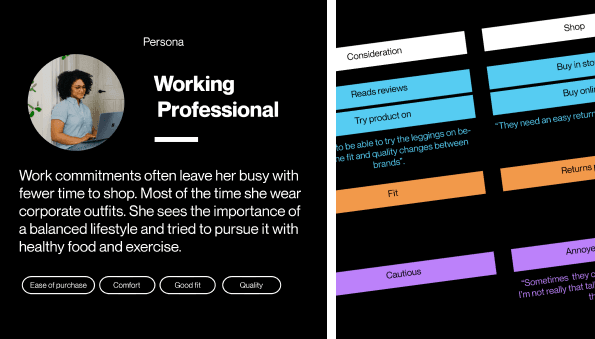 Using social data to connect to the right audience
Through social and conversational analysis, we were able to identify trends, words, hashtags and phrases which were commonly by LNDR's target audience. This enabled us to provide direction on how to target look-alike audiences to generate increased awareness for the brand.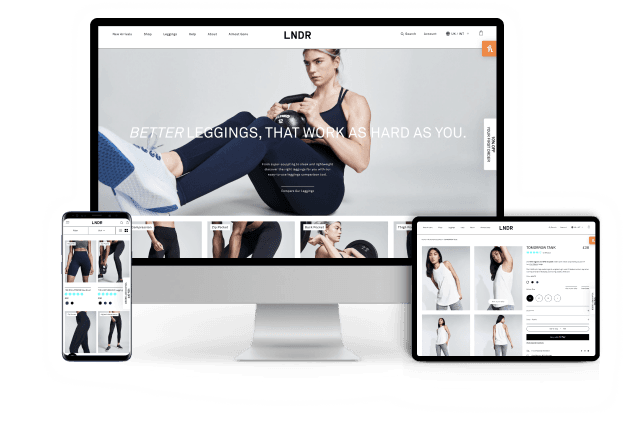 Simplifying the purchase experience
Through customer research and returns analysis, we could see that finding the right size and fit for customers was hard, as they needed more guidance and advice. Using competitor analysis and best practice UX techniques, we provided LNDR with examples of how to enhance their site to make it easier for customers to purchase, thus increasing conversions.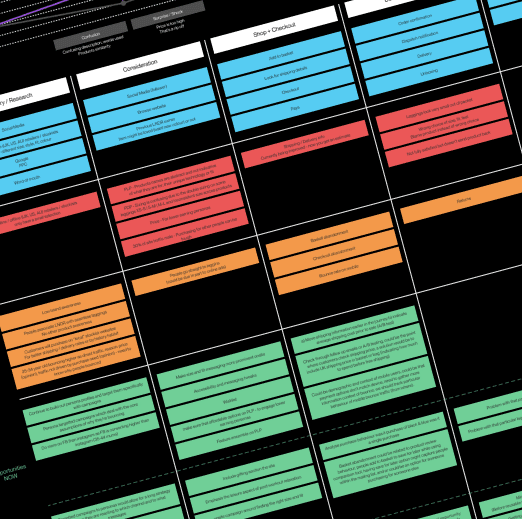 Our Work
Just some of our most

successful

projects