Driving awareness and conversions in a crowded gut-health industry.
Precision Biotics
Precision Biotics
Precision Biotics
Precision Biotics
Precision Biotics
Precision Biotics
Precision Biotics
Precision Biotics
Precision Biotics
Precision Biotics
Precision Biotics is a global, gut health brand that helps people live healthier and happier lives through a cultured and optimal gut environment. They developed a range of advanced probiotic health products.
Contextual Analysis
Competitor Review
Psychological Profiling
Review Analysis
Structural Equation Modelling
In-depth Interviews
Recommendation Reports
Web analytics
The Challenge
Driving awareness and sales in a crowded market
Precision Biotics came to us needing a deeper level of research, going beyond conventional techniques. They also needed our help to turn these insights into tangible actions that would enhance their sales.
Understanding the customer
Precision Biotics needed to clearly understand how the consumer viewed their own health conditions, and how different personas learn about gut health. This understanding would enable Precision to craft the right style of messaging to engage new target customers.
Increasing sales & conversions
Precision Biotics wanted to understand the purchase drivers behind buying and testing gut health products - both their own products, and competitor brands. This research would allow formulating the right messages at the right stage of the customer journey.
The Solution
The full end to end customer journey
Precision Biotics believed they had a solid understanding of their customers. It wasn't until we showed them how they could get deeper that they fully understood what it meant to connect with their customers. This led to them adopting a fundamentally new communication style, which resulted in significantly increased customer acquisition and retention.
Predicting purchase behaviour
Our research uncovered that the best indicator for predicting purchase behaviour of probiotics was an existing interest in healthy eating, meditation, fitness and general wellbeing. Which led us to suggest a refreshed branding, away from their original medical branding, towards a style that emphasises how probiotics can be an integral part of a healthy lifestyle.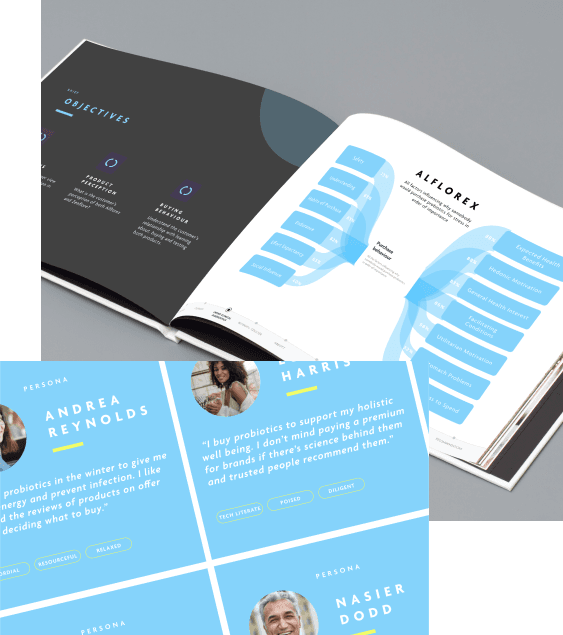 Reducing brand promiscuity
Through our research, we were able to understand how exactly trusted influencers, discounts, and offers can be used as core drivers of purchase. We were able to effectively direct Precision Biotics, to the messaging and strategies that best communicated to their customers.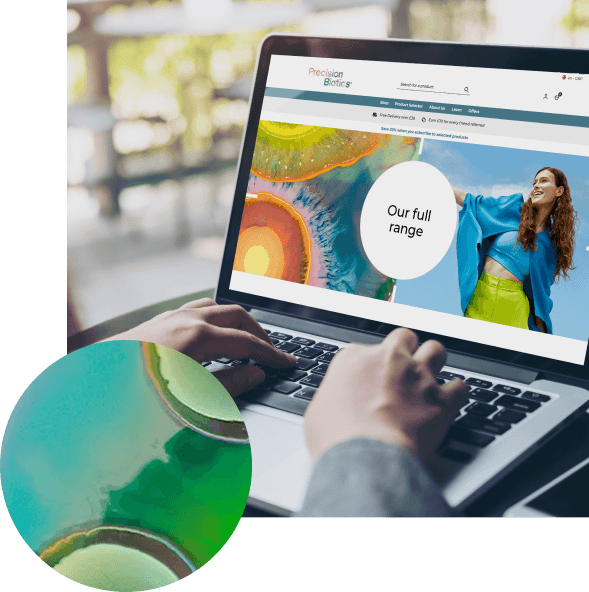 Uncovering new ways to attract customers
We engineered an in-depth survey to quantify and understand hidden patterns of current and future behaviours. Through structural equation modeling, we revealed that customers were not driven by stomach pain or existing gut issues as Precision Biotics first thought, but were instead driven to purchase through a new broader interest in healthy lifestyles and general wellbeing. A key message Precision Biotics was missing!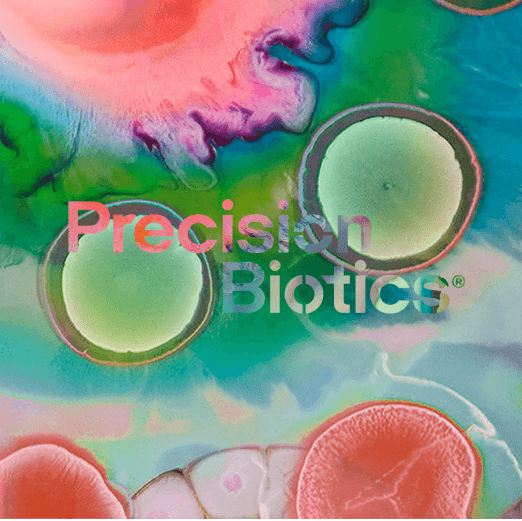 Our Work
Just some of our most

successful

projects