Rebranding a leading hospitality school to infuse a personal digital story
Les Roches
Les Roches
Les Roches
Les Roches
Les Roches
Les Roches
Les Roches
Les Roches
Les Roches
Les Roches
Les Roches is one of the leading hospitality schools in the world. Providing a premium, innovative education that prepares their students to attain leading roles in the hospitality industry. With international campuses and internships, joining the university provides access to a global community of support and guidance.
Brand Workshop Conceptual design 
 UI Design Development Speed optimisation
Our Challenge
Re-energising the brand to lead the competition
Living in an industry of fierce competition it is crucial for Les Roches' key values and benefits to deeply speak to prospective students and their parents.

Defining Stakeholders Goals
To nail the direction of this site redesign from the initial stages we needed to deeply understand Les Roches' brand values, and their aesthetic vision for the future. It was also crucial to marry this to how the visuals spoke to their key personas. Balancing innovation, premium education beside functional storytelling. The challenge was to marry these ideas, alongside their established re-brand whilst connecting to both excited young adults and apprehensive parents. 

Precision Development
We have worked with Les Roches for several years, ensuring their global and expansive team have full flexibility to edit all content areas and can modify pages with ease. This time there was also a particular focus on optimising the site for improved speed and SEO.
The Solution
Designing from insight
Alongside their recent rebrand, the Les Roches team needed an innovative take on their existing site and identity. Expanding and growing their design system with purpose through creating a personal story that encouraged students to feel secure in their future and apply to the university.

Building the foundations
We ran an in-depth value and branding workshop with the Les Roches team. In this stage we effectively deconstructed their core identity, pillars and evaluated their visual aspirations for the site. Through our workshop strategy, we designed a collaborative learning experience that defined the foundation for designing adaptable and meaningful UI, that aligned to the brands vision.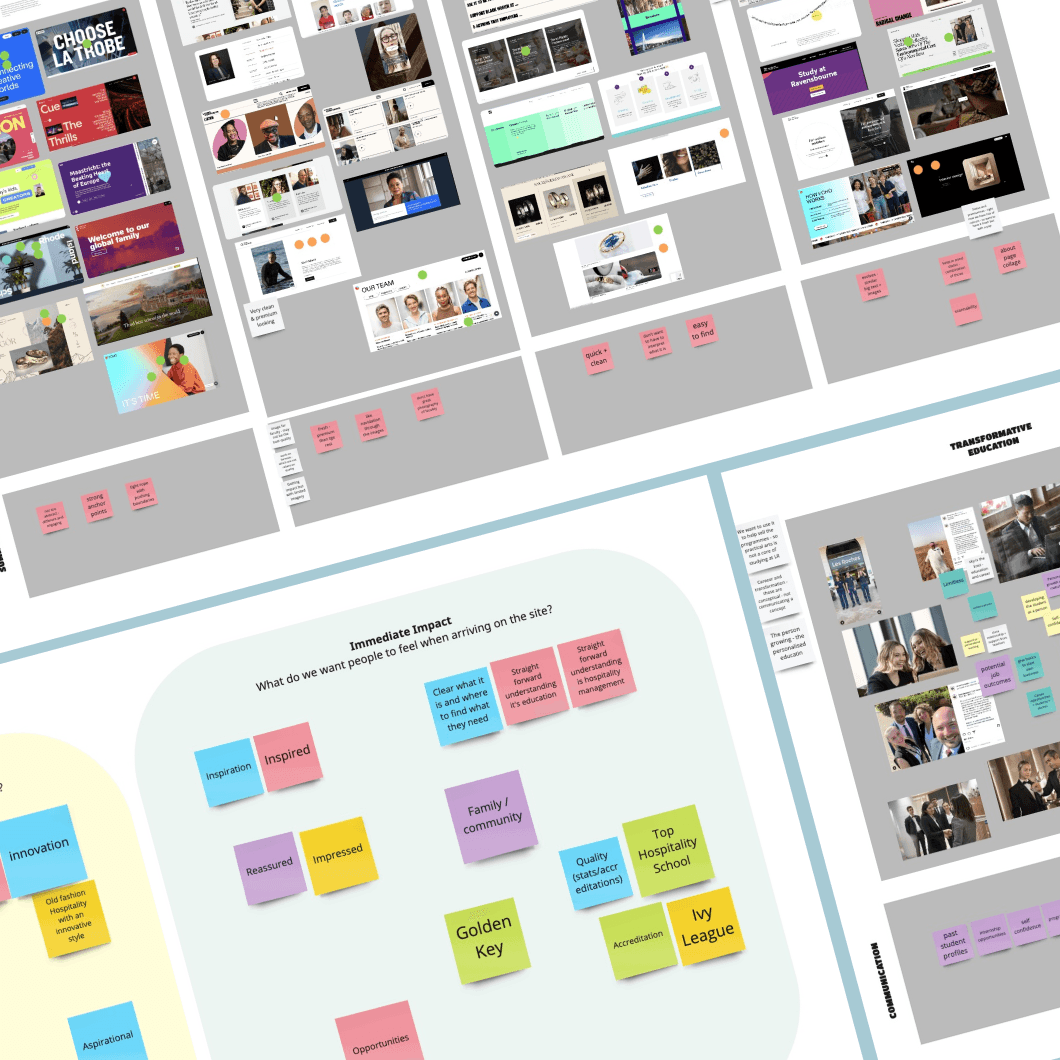 Adaptable and innovative UI
Using the infrastructure from our workshop, we presented routes for the site including typographic styling, image and colour treatment. This resulted in an innovative and adaptable design language that met the teams aspirations. We delivered a site that encapsulated Les Roches' identity and spoke to students directly. Our component-based UI library, gave Les Roches the flexibility to add more components in the future.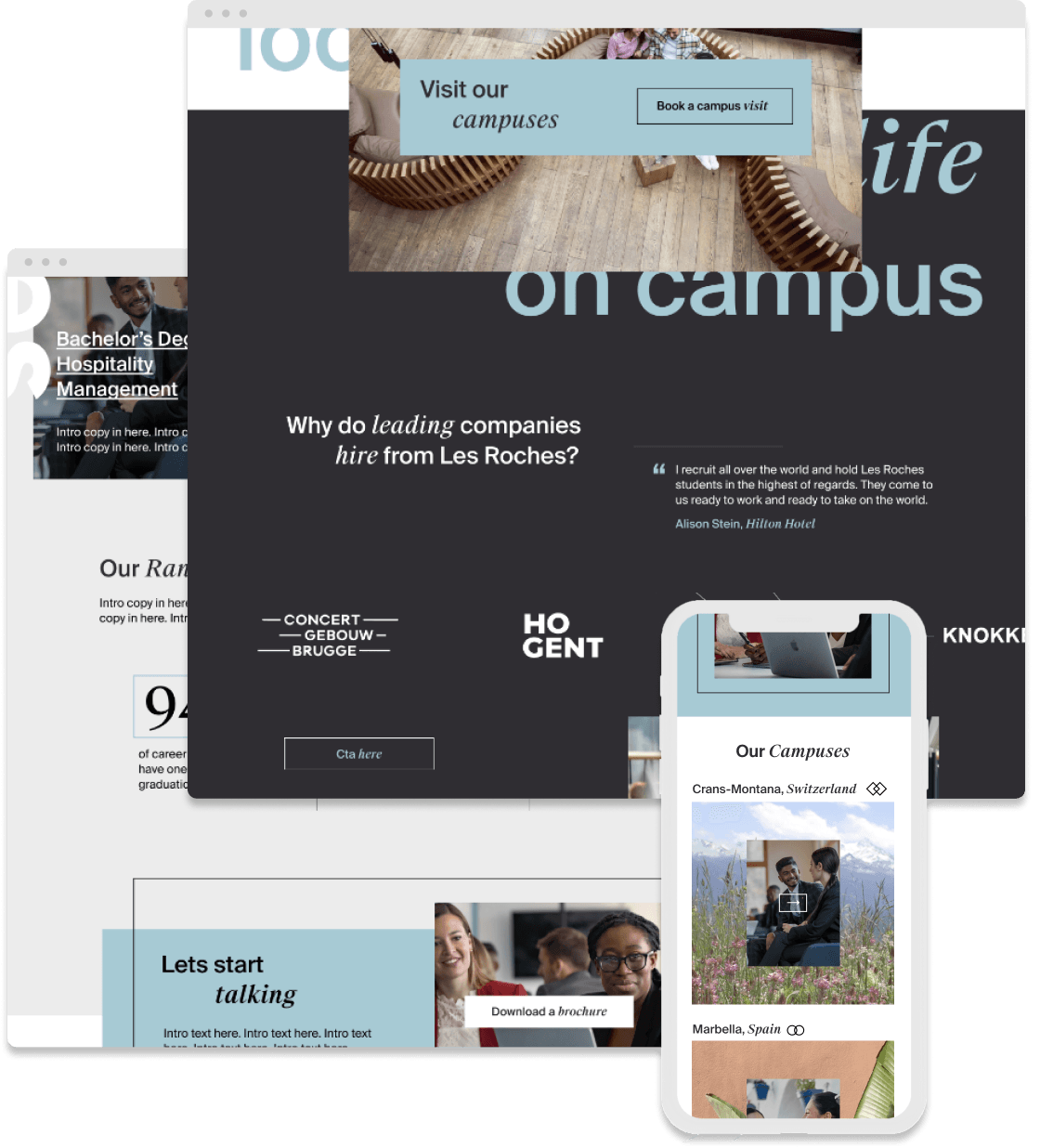 Delivering with quality
Our developers used the latest Gutenberg components to ensure Les Roches had a fast and user-friendly way to update content on their site. We also took this opportunity to run complete speed and SEO optimisations, to ensure the site was delivering above industry standards.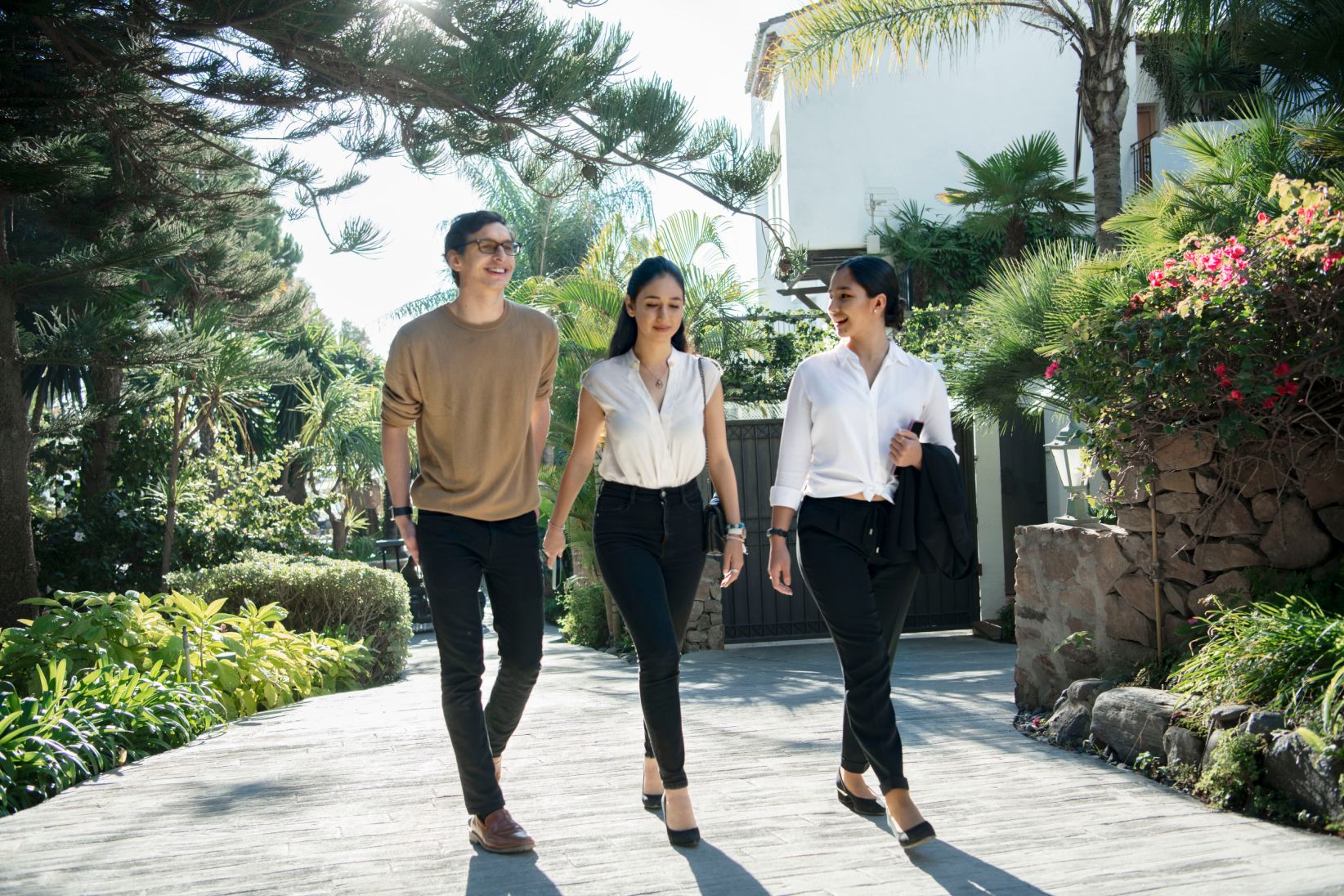 Our Work
Just some of our most

successful

projects