The next evolution in higher education
Nexford University
Nexford University
Nexford University
Nexford University
Nexford University
Nexford University
Nexford University
Nexford University
Nexford University
Nexford University
Nexford University is where global citizens learn the skills they need, so they can progress in their careers and lives. They prioritise public benefit and personal development over profit.
The Challenge
Kick starting the brand for its next round of investment
To support Nexford's bold ambitious plan to change the face of education, we were given a brief to provide an innovative, bold, technologically driven, game-changing launch site within the higher education space.
Maximising conversions with different user groups
For this project to be successful, we needed to understand our users so we could engage and provide them with the information that they needed. We had 4 different primary personas - Students, Employers, Partners & Recruiters that we worked to identify and develop. The challenge was to effectively communicate and engage with all of them.
Delivering impactful results in tight deadlines
To build a site that truly connected with the users, we needed to understand their goals, behaviours and motivations. This meant focused sprints to rapidly test and iterate designs to achieve impactful results within a tight deadline.
The Results
70
CVS applications received
350
Application requests in the first week
18%
Increase in employers satisfaction rating
The Solution
An MVP that delivered above and beyond expectations
With such tight deadlines, we needed to adopt an agile method of working, to ensure we would be successful. To ensure we created an engaging and impactful user experience we needed to build, test, deploy and quality control in a sprint like fashion.
A unique brand with personalised journeys
We created a bespoke website experience, that focused on driving value to individual personas. Each of the identified personas were taken on personalised journeys, with story-led narratives that presented the information that they desired. This meant we were able to reduce cognitive overload and increase online engagement.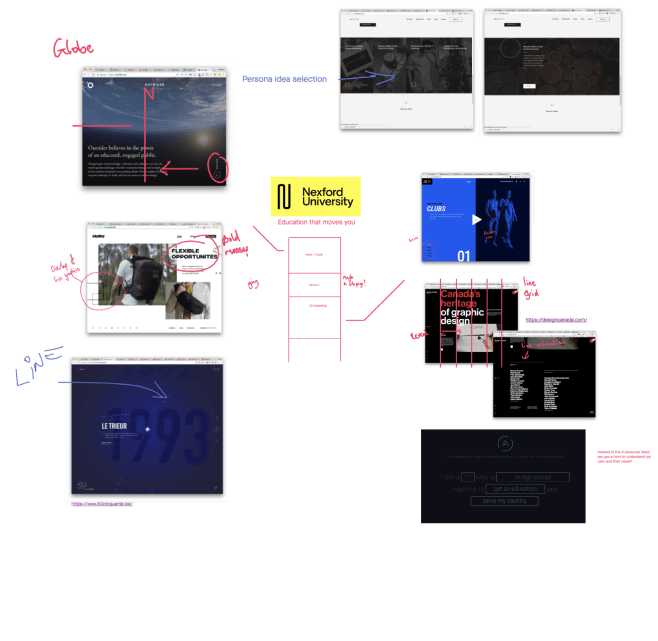 Sprints to the finish
With such a tight deadline, we needed to rapidly prototype and test ideas with prospective students, to ensure we were achieving optimal impact across the journeys. Once we achieved a successful journey, our development team began to create component-based libraries, which gave Nexford the flexibility to add new content and pages in the future.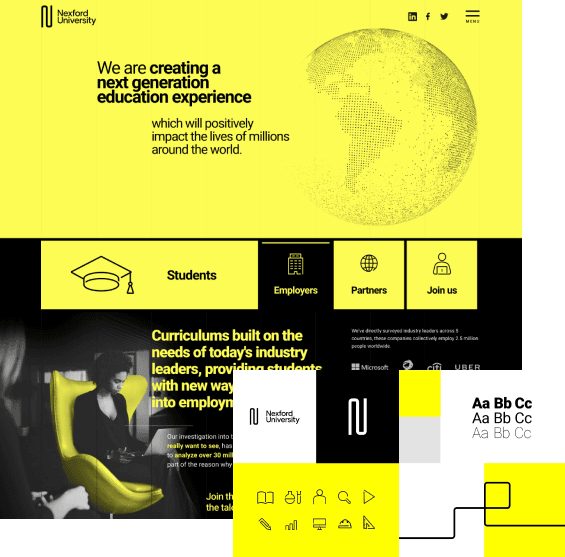 Our Work
Just some of our most

successful

projects