Advancing diabetes care to reach new markets
Ortho Clinical Diagnostics
Ortho Clinical Diagnostics
Ortho Clinical Diagnostics
Ortho Clinical Diagnostics
Ortho Clinical Diagnostics
Ortho Clinical Diagnostics
Ortho Clinical Diagnostics
Ortho Clinical Diagnostics
Ortho Clinical Diagnostics
Ortho Clinical Diagnostics
Ortho Clinical Diagnostics is a multinational blood transfusion and diagnostics company, who have helped improved the lives of millions of patients worldwide.
The Challenge
Giving healthcare a creative edge.
Once in a while, a game-changing innovation in healthcare comes around that can enhance patient lives. However, before it can come to fruition, it requires educating health care professionals about the benefits and inner workings of an often complex new solution.
Igniting sales for a new to market product
Ortho needed to engage healthcare leaders, with their VITROS A1c Solution by simplifying their complex value proposition and creating unique visuals which would set them apart from competitors, with the aim of driving awareness and sales.
Getting creative
To communicate their latest innovation in diabetes testing and monitoring, Ortho needed to develop a clear and compelling multi-channel marketing campaign to reach and educate their market.
The Solution
Demystifying a complex proposition.
After deep diving into the world of Ortho to gain a solid technical understanding of A1c, blood testing, and their value proposition. We used best practice approaches to create a cross-channel strategy that would bring to life the launch of their new product, achieve commercial success, and drive awareness.
Sharpening the proposition & messaging
As with all of our projects, we started with a stakeholder workshop to gain a deeper understanding of success and unique value propositions. From here we created a unique and engaging messaging tone, which would set Ortho apart from its competitors, and would align all future marketing materials.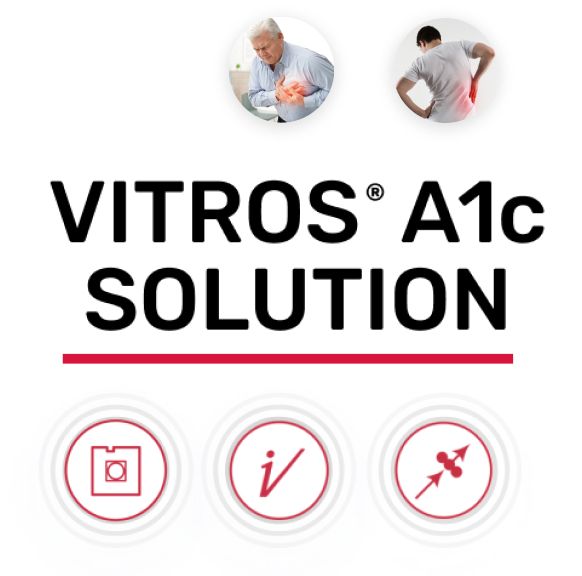 Crafting a compelling visual identity
The next step was to develop a visual language that communicated our messaging while giving the VITROS A1c Solution a distinctive look and feel. We opted for an illustrative infographic style for more explanatory elements, fused with human footage to emotionally show the patient outcomes. These received an overwhelmingly positive response from across the company and from their audience.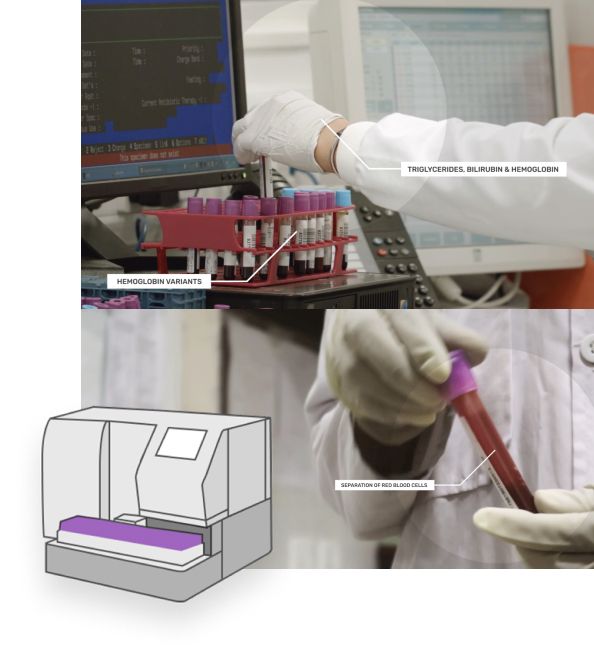 Cross channel marketing collateral
To ensure Ortho's strategy was reaching audiences across the complete sales and marketing journey, we created a series of promotional videos, social media ads, sales decks, and information brochures to influence sales and increase customer engagement.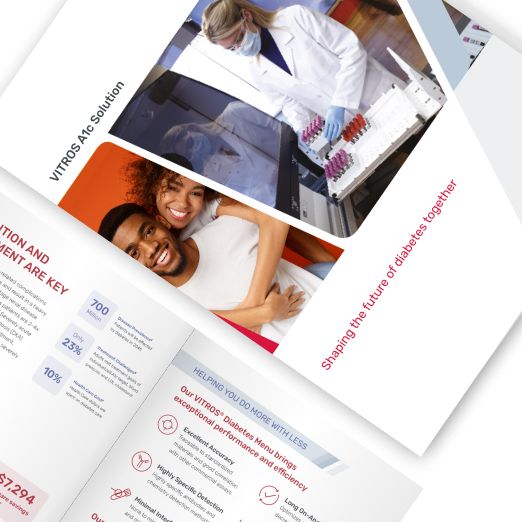 Our Work
Just some of our most

successful

projects