At a time when the need is greater than ever, donations to charities have seen a steep decline, leaving thousands of organisations at risk of closure. As a result of witnessing global tragedy over the past few years, many people feel too overwhelmed or fatigued by any such news or related fundraising effort. As a result, many charities have increased their digital marketing in a bid to mitigate the declining impact of more traditional forms of fundraising.
Online fundraising is tough. It requires an exceptional audience understanding and skilful crafting of messaging. However, one of the biggest challenges is the lack of a reliable, empirical insight into why the prospective donor has not converted.
Recently, a national youth homelessness charity came to us as they were looking to enhance their digital fundraising. Using our state-of-the-art technology and advanced research techniques, we helped them to understand why people were leaving their site, before donating.
By applying the principles of psychology and behavioural understanding to the charity's campaign landing pages, we identified six key areas that we believe every charity should focus on to enhance their website conversions.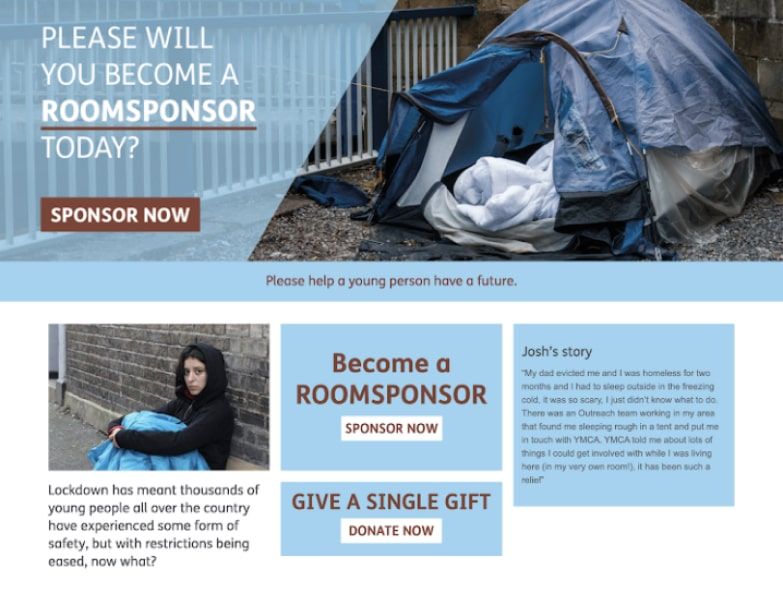 1. Design an emotional journey
Using our Emotional Ignition™ technology, we were able to gain a deeper understanding of the emotions elicited by the charity's designs. By using this, we quickly learned that the visuals left visitors feeling despaired rather than hopefully, the intended feeling. The imagery was 'depressing', the messaging was 'begging' and an overall feeling of passivity from the 'cold' and 'unappealing' design.
How do we solve this?
By designing an emotional narrative, and finding the right emotions that resonate with their donors, charities would be able to weave powerful and impactful emotional journeys that connect more deeply with donors.
We demonstrated that users must first feel sadness to begin creating empathy. However, failing to transition from sadness to hope, generated despair and inertia. In order to increase donations, the online journey must foster positivity, and a feeling of empowerment.
Messaging, imagery, and design should also support this positive emotion, with warm colours for a sense of emotional proximity. Headlines should be donor-focused to further build empathy and a belief that they are making a difference.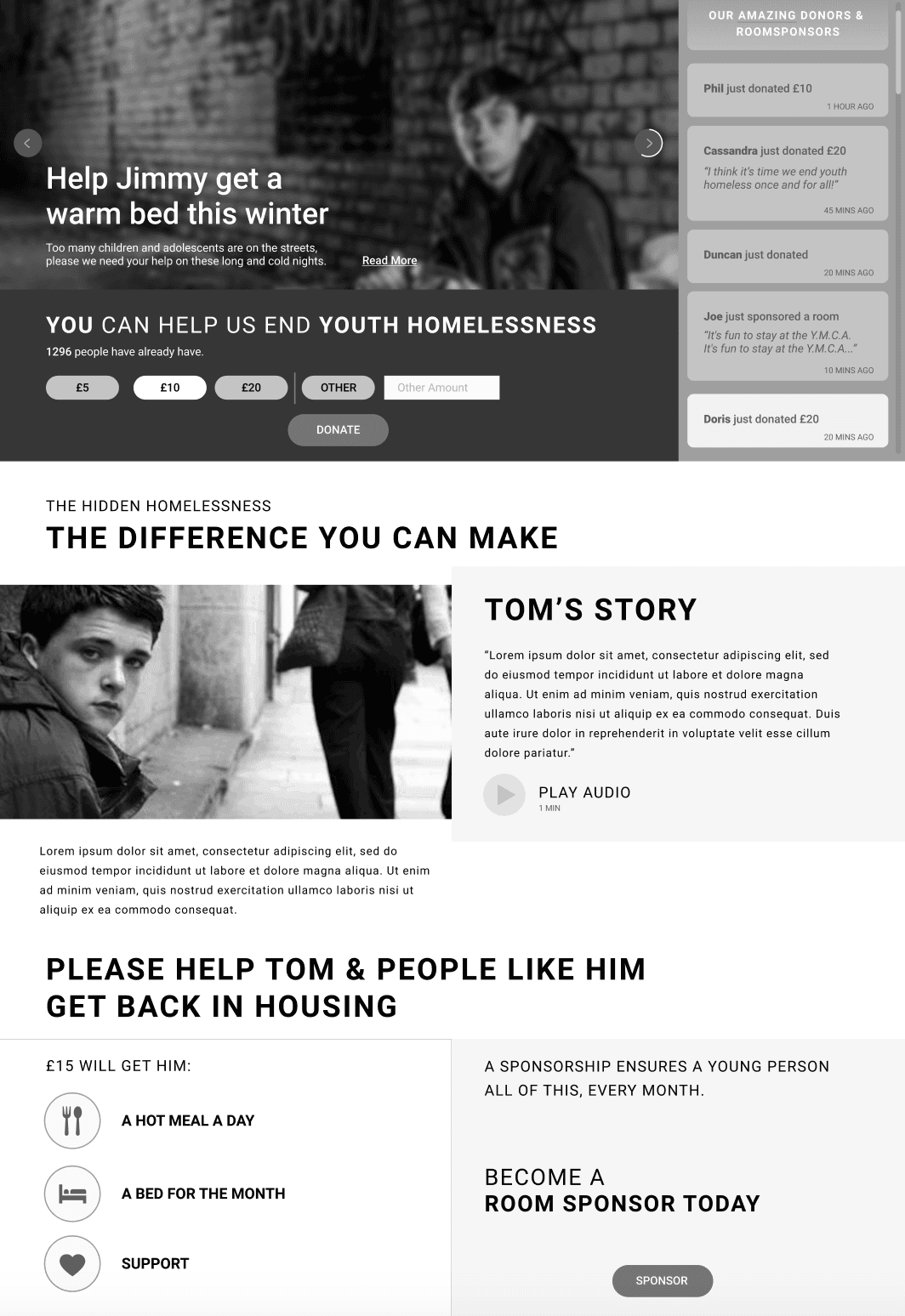 2. Give donations context
We established that visitors consistently responded better when they knew where their money was going and how individuals would benefit from it. For example, £15 would help house a vulnerable young person for a month, or £1 = 1 tree planted.
Similarly, clearly stating how funds will be spent, e.g for each £1 donated, 58p is spent on housing homeless young people, is highly persuasive and will also help to grow conversions.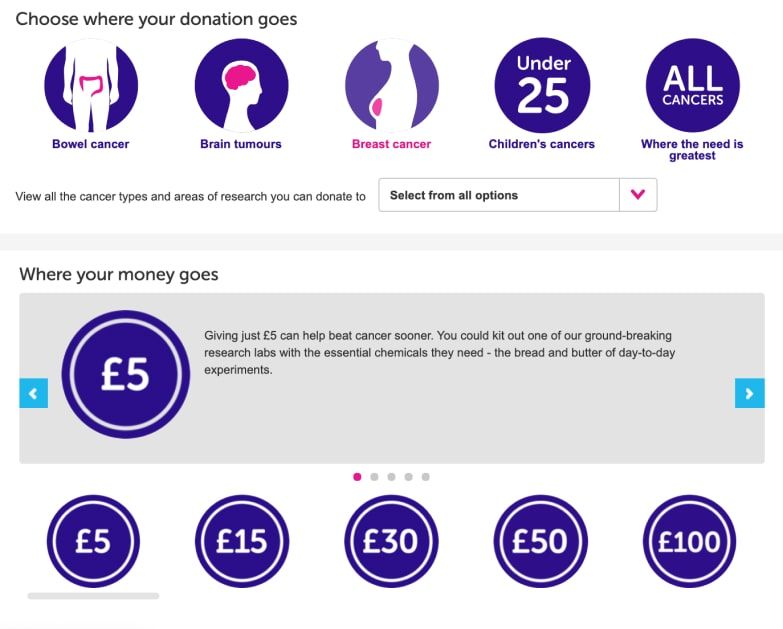 3. Utilise choice psychology
Too much choice can create decision-making paralysis and, at worst, lead to no decision at all.
Choice psychology tells us that making decisions simply helps overcome this. Preset choices e.g. £5, £10 or £20 with the option of entering an 'Other Amount' are consistently effective. Simplicity and frictionless payment processes are critical in reducing decision-making paralysis and encouraging users to donate.

4. Anchoring Bias increases donation amounts
Providing a scale of choices can help establish expectations. A great example is a wine menu where a middle option is typically perceived as the right balance between cost and quality.
A similar context phenomenon is applied in charitable giving. Donations are typically around £3, but by re-framing the options to £5, £10 and £20, the average is likely to increase. This is a great way to encourage donors to increase the amount they are willing to spend.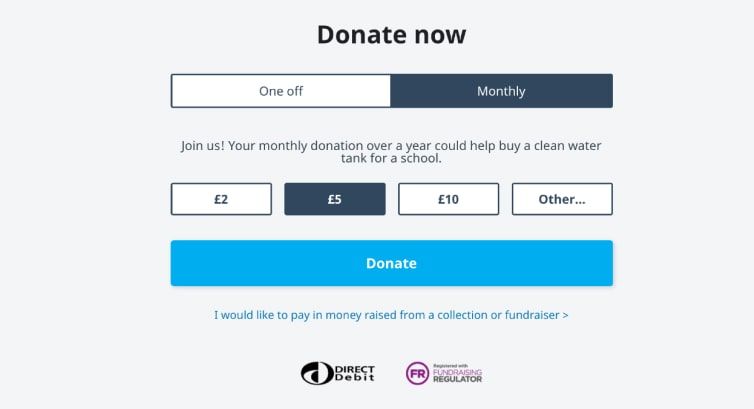 5. Harnessing herd instinct
People are highly swayed by social 'norms', taking confidence from others' decisions, through a process known as Social Proof. Look no further than the engagement diamond! A page on the website, claiming that '1256 people have also donated', will positively influence a potential donor.
Making donations personable, further enhances this strategy by encouraging customers to donate, often eliciting larger donations than originally planned. For example, adding "Heather has just donated £20" creates what Psychologists call a 'Perceived Social Presence (PSP)'.
This is defined as the extent to which (in this case) a digital medium 'allows users to experience others as being psychologically present'. This sense of community on a website can create a perception that it is 'warm, personal and sociable'. Audio testimonials of young ex-homeless beneficiaries of the charity, creates hope and conviction that their donations will make a difference.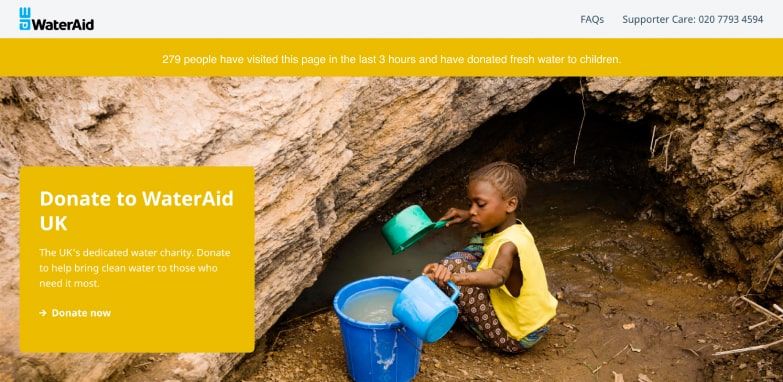 6. Reflective emotions
The debate around 'selfless good deeds' is as old as time. However, it is important for charities to recognise and reward a charitable act, for example writing thank-you messages, social sharing, sending photos of the recipients, or allowing donations to be gifted. This not only releases a positive and enjoyable emotion in the user, but also evokes a sense of pride and identity from contributing to a worthy cause that helps to encourage repeat behaviour.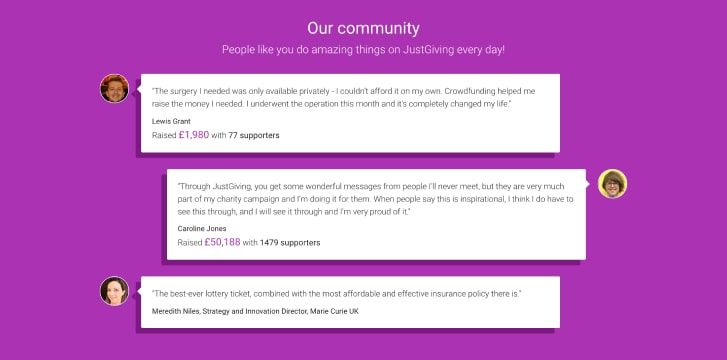 These are just six quick fixes to help charities' digital budgets work harder. The principles apply to most eCommerce sites to encourage better and more consistent outcomes. So how are you optimising your digital experience for increased conversions?
Want to learn more about how our Emotional Ignition Methodology can help optimising your experience? Get in touch today!