I won't tolerate shit content!
Why? Let me explain.
For the first time in history, in 2018 more content was published every day than there were humans to read it. At the start of 2020, only 9% of web pages got any organic traffic according to Ahrefs.
And then Covid-19 happened, the first default for many businesses was to pummel content channels. People started pouring time and attention into content as the only way to maintain traffic and customers noticed. Thanks to the pandemic, 2020 open rates for email campaigns outstripped 2019 numbers for virtually every industry.
What's the result, noise! Many of us have become cynical, we simply don't believe the claims 'this book will change your life' . We scroll past '5 tips to supercharge your business' and we're apathetic to the enormous discount offers.
To get beyond the superficial glance, content now has to hit us between the eyes, it needs to inform, stimulate and create an emotional or even physiological response.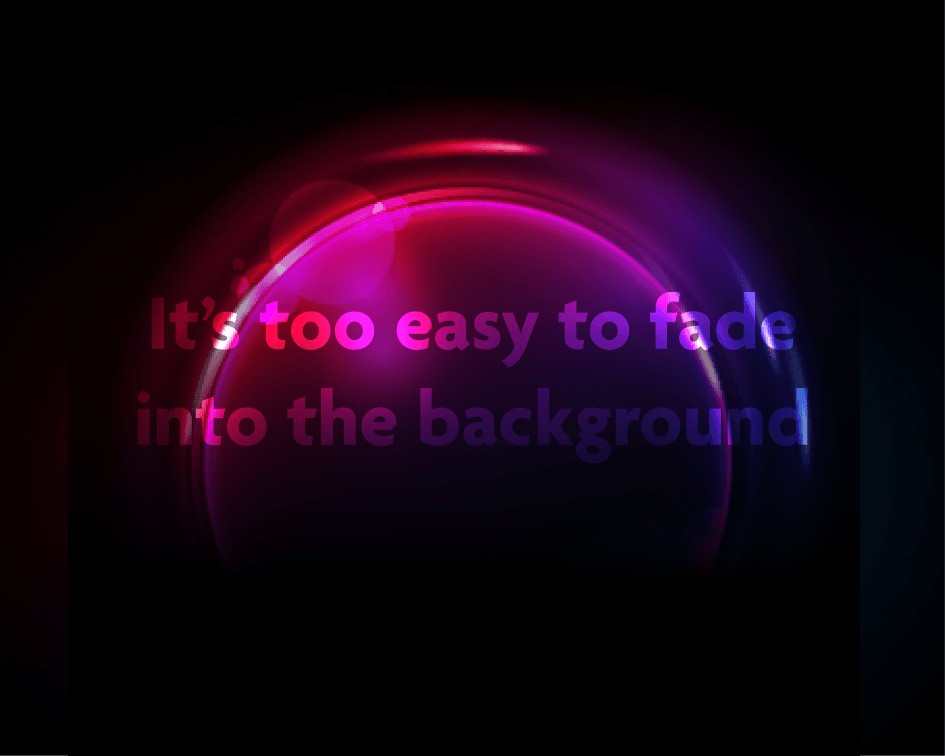 Things are now even more competitive than ever. 15-year-olds are now generating millions more views and followers than brands. In this climate, there is no reliance on blanket approaches, and pushing out content without proper planning is just a waste of time, actively harming your brand by irritating your audience. Forward-thinking brands are adapting to smarter methods of finding out what their audience really needs and wants from them, such as the desire for individualization. As humans we affiliate more closely with people rather than blanker ads, trusting in people rather than brand messages, hence the rise in influencers.
It's time to start transforming your content.
1. Gather metrics with meaning
Stats and metrics without insight are useless. This is the main problem with conventional ways of measuring engagement, like relying only on Google Analytics.
You could see a spike or a dip in conversion and take a guess at what caused it. Maybe that social media post didn't hit right. Maybe that webform isn't responsive enough. Maybe it was something else. Without probing more deeply into what your customers are feeling, you have no way to know.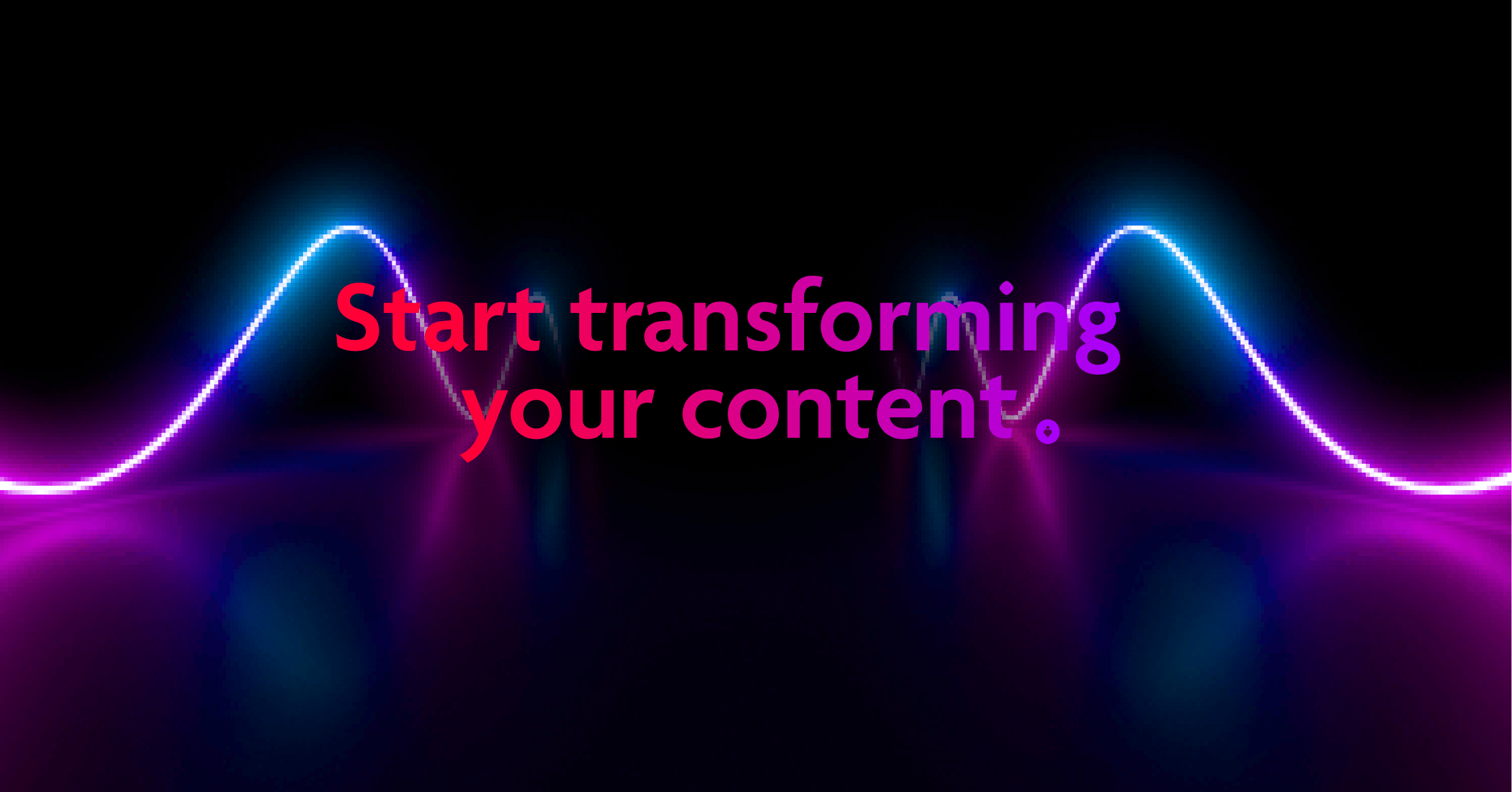 Today we can produce tests fairly easily, but you need to devise a meaningful testing framework that accurately shows the effect of the different styles, formats, or positions of content on your net results.
Deep customer insight is the only way to truly understand what your customers are feeling as they engage with your content - or why they choose not to. Neuroscience and customer testing are techniques worth investing in to deliver meaningful, actionable insight around your customer's motivations to purchase, emotions to engage, and behavioural responses.
2. Focus on video content
HubSpot (2020 Global Survey), found that video is the most popular emerging content strategy, overtaking blog content by a fair mile. Two-thirds of internet traffic now streams video, that's because we are getting lazy! In a world full of short attention spans, 80% of customers would rather watch a video from a brand than read a blog post.
The advantage? Creating a buzz, engaging the emerging behaviour of spontaneous attraction, targeting the customer to engage with impulse and FOMO. With access to acute understandings of how to engage these customer behaviours, likes and dislikes, businesses can improve the effect of what and how they say things. It's crucial to align your proposition with a style and format that resonates with your audience profile.
And there is no excuse, most of the major content channels actively encourage video use, live or on-demand. Depending on your audience you have a wealth of opportunities at your disposal. Just remember, customer's are lazy, so stick to shorter videos, which get more views, so for maximum impact try to cut out the fluff and focus on a few core messages only.
3. Optimise your site for Google's latest update
You may have great content, but is it easy to find and navigate through? This isn't just important for your customers anymore. Since the May 2021 Google algorithm update, your site's usability is now a factor on whether or not you rank. In other words, it's now twice as important to invest in UX.
We see it alot, where a business claims their content is simply not working, yet in reality the solution is very simple - wayfinding. Using Information Architecture principles ensures you position your content in the right part of the customers journey, according to their decision making.
And then you are down to optimising the fundamentals, making sure all content is responsive for all screen sizes, fast load times as your customers won't wait and cracking down on what Google is calling 'intrusive interstitials' - that is, anything that makes your content hard to read (think pop-ups or large sections above the fold).
4. Explore conversational marketing
Forbes has called it 'the new direct marketing', but what exactly is conversational marketing? It's a method that involves personalising the customer's journey using conversational language, rather than marketing jargon, and putting interaction at the top of the priority list.
Live chat, chatbots, and conversational AI are all examples, but even older tech can be used. Domino's embraced text messaging and integration across multiple channels for their Domino's Anyware conversational marketing strategy. Meanwhile, international florist 1-800 Flowers saw massive success with Facebook's branded chatbot function and integration with Amazon Alexa. These are all methods to once again get through to the impatient and time-poor customer.
With AI getting smarter and customers becoming more switched on and skeptical of traditional marketing methods, conversational marketing is set to be on the rise.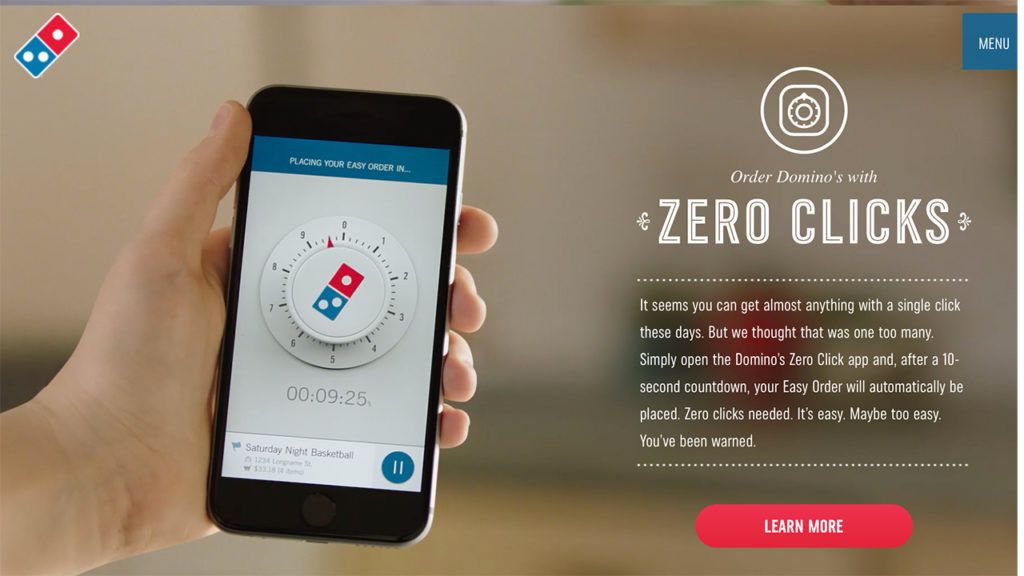 Provide genuine value by tapping into your customer's emotions It has never been easier for your customers to ignore you. Interrupt their scroll too many times with the contents of their abandoned shopping cart and they can choose to never see your ads again.
So, what can you do about it?
With the days of a captive audience firmly behind us, now is the time that you have to provide real value in exchange for your audience's attention.
Value could be: 1. A feeling of security, inspiration, or joy 2. Entertainment 3. Useful and actionable information etc. etc.
No matter what your product is, never stop asking 'why would someone choose to engage with this?'
Providing real value to your customers and building emotion into the decision journey is absolutely essential. By identifying the emotional triggers accessible to your brand and mapping these triggers across the best channels and touchpoints, you can get the responses you need to create great content.
So stop pouring time and money into ineffective content The brands of the past didn't spend much time considering their audience's motivations for viewing their content and - crucially - for choosing to engage with it. That's because it wasn't a choice in the same way it is today.
In the new reality of ad blockers, unsubscribes, and personalisation, you can't afford to be left behind. Build your plan:
Audience: Who am I talking to, what do they want, like, and need?
Channels: Where will I access the majority of my customer types?
Substance: What formula is right for my customers; static, video, live
Brand: Build on an identifiable brand tone, look, and style
Continuity: Maintain a discipline around the frequency of your content program.
The underlying fact is that people build trust in regularity, but they also build familiarity and depending on your subject it could take a number of views before someone commits to engage.